Keynote speaker
Prof. Dr. Abdollah Esmaeili
National Iranian Oil Company (N.I.O.C). & Universities of Iran. Iran

Speech title: Applications of Electromagnetic Measurement Methods in Oil and Gas Industry
Abstract: When hydrocarbons accumulate in reservoirs, the reservoir rocks and a large volume of rock associated with the reservoirs undergo resistance changes. This method relates generally to the field of geophysical prospecting for the purposes of hydrocarbon exploration, development, and production. This method includes measuring magnetic field gradient in at least two orthogonal directions in response to the induced electromagnetic field and determining an electric field response. Specifically, this method is a method for determining the difference between the electrical resistance of a reservoir at an initial time and its electrical resistance at one or more later times, and relating that difference to production of hydrocarbons from the reservoir during the interim period.
Electromagnetic methods are now being used to provide images of subsurface resistance on the reservoir scale. These images provide for the first time observation of the distribution of porosity and fluid content on the same scale as the reservoir. They are being used to identify bypassed oil, monitor sweep efficiency, identify unanticipated breakthrough, and map features. All such information could previously only be inferred from measurements within the well or from production data from the well. For monitoring production and enhanced recovery processes, when it can be assumed that the porosity is essentially constant and when there is a resistivity contrast in the different fluids or phases involved, the imaged resistivity is a direct mapping of the changes in saturation. In this paper we discuss about the methods for electromagnetic measurement methods and its application in oil and gas industry.

Biography: Abdollah was born in 1969 in Iran. He graduated in petroleum engineering. He has more than 28 years of industry expertise in the Middle East, amongst others as Senior Petroleum Engineer at National Oil Companies and course lecturer for Petroleum Engineering at universities in the Middle East, Europe, Asia and Africa. Furthermore, he is leading international workshops and master classes and has presented numerous papers as expert speaker at international conferences throughout the Middle East, Asia, Europe, Latin America and Africa. He is author of numerous articles published in international journals covering the wider range of gas production, exploration, and processing in great depth.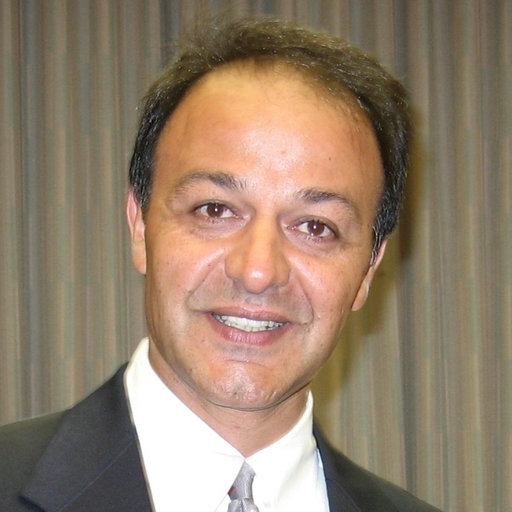 Keynote speaker
Dr. Farhad Memarzadeh
The National Institutes of Health (NIH), United States
Speech title: Using Big Data to Assess Infection Prevention & Control in Health Care Facilities
Abstract: The importance and urgency for a conference such as this one cannot be underestimated. Our world is experiencing dramatic climate change, geological upheavals, and newly emerging diseases that are difficult to control or treat. Climate change may allow new microorganisms to flourish. In addition, we are an increasingly mobile world and disease spreads across borders and continents relatively easily. Our task is to find innovative ways using Big Data and Machine Learning to profile, quantify and track diseases, apply technologies to contain and minimize disease dissemination and optimize our ability to respond to crisis' and disasters in meaningful ways that alleviate pain and suffering. Indoor air quality (IAQ) is one of the most important environmental health problems. Unhealthy IAQ is caused by poor or inadequate ventilation and exposure to one or more contaminant sources in a building. Because of the population they serve, health care facilities pose a unique set of conditions related to indoor air quality that require particular attention from those responsible for infection prevention efforts, both clinical and engineering. A significant portion of the occupants in a health care facility are patients who have preexisting health problems and are more likely than the general population to have depressed immune systems. This fact increases the susceptibility of these patients to building‐related illness and exposure to airborne microorganisms. Complicating a patient's vulnerability is direct and indirect exposure to communicable disease agents, which can result if visitors, family, and health care personnel do not take proper precautions such as hand or respiratory hygiene when in contact with the susceptible patient. People with potentially infectious illness in a facility who talk, sneeze, cough, or touch surfaces with contaminated hands may be a source of these disease agents, especially if they are in direct contact with patients or produce short-range aerosols within 6 feet of a susceptible patient or coworker. Over the next few days, this intersection of knowledge, this meeting of the minds, this international collaborative and multidisciplinary approach will be our early attempt at attacking these problems. We must have a vision for the future and we must be diligent, cooperative, and resolute in achieving our goals. We will succeed in this effort through shared knowledge, dialogue, and cooperation here and at future conferences like it.
Biography: Dr. Memarzadeh is the Director, Division of Technical Resources at the National Institutes of Health (NIH) in United States. NIH is one of the world's foremost medical research centers. He has been the Principal Investigator on many groundbreaking research and chaired several American National Standards committee. He is a lecturer at the Harvard School of Public Health. Authored 4 books and over 65 scientific papers. He has been a keynote/guest speaker at over 50 scientific conferences. Some of his awards include the following; 8 NIH Director's and 5 Merit Awards, 3 NSPE-Top Ten Engineer of the year award, 6 Literary awards for outstanding scientific publications, 2 Public Health Service Engineer of the Year award, 2015 nominee for Samuel J. Heyman Service to America Medals, 2010 Howard Fawcett Award, and several commendations from the US Senate.
Invited speaker
Dr. Lalit Garg
Faculty of Information and Communication Technology, University of Malta, Malta, Europe
Speech title: Application of machine learning and signal processing techniques to real time detection and prediction of epileptic seizures
Abstract: Epilepsy is a neurological disease, which affects around 50 million people of the world's population. With the increased development of effective prevention treatments, early diagnosis of epileptic seizures is becoming necessary because the patient can undergo treatments, which can delay or prevent the disease progression. A number of studies have been carried out in the past to explore the feasibility of a practical real-time epilepsy seizure detector. However, still there is a need for improved methods of data acquisition, feature extraction and feature space creation for epilepsy seizure detection. Also, there is no known technique available for accurately predict a seizure onset well ahead. An accurate prediction even few minutes before the seizure onset might help prepare the patient, his/her caregiver. Therefore, we developed energy efficient real-time seizure detection algorithms which can be implemented in wearable, non-invasive EEG devices which would ensure prompt and effective management of seizures. The research focus also includes development of accurate seizure detection and prediction algorithms to prevent or minimize harmful effects of seizure onsets. Our methods differ from previous studies mainly on two things; the first is providing a simple yet very effective training set acquisition for epileptic seizure detection and prediction, and the second is testing these novel approaches using a high number of seizure instances, precisely a total of 192 seizures from total 22 pediatric patients.
Biography: Lalit Garg is a Lecturer in Computer Information Systems at the University of Malta, Malta. He is also an honorary lecturer at the University of Liverpool, UK. He has also worked as a researcher at the Nanyang Technological University, Singapore and at the University of Ulster, UK. He received his first degree in electronics and communication engineering from the Barkatullah University, Bhopal, India, in 1999, and his postgraduate in information technology from the ABV-Indian Institute of Information Technology and Management (IIITM), Gwalior, India in 2001. He received his Ph.D. degree from the University of Ulster, Coleraine, U.K., in 2010. His research interests are missing data handling, machine learning, data mining, mathematical and stochastic modelling, and operational research, and their applications especially in the healthcare domain. He has published over 80 technical papers in refereed high impact journals, conferences and books and has more than 550 citation count to his publications.

Invited speaker
Dr. Thijs Laarhoven
Eindhoven University of Technology
Speech title: Evolutionary Algorithms in Cryptography

Abstract: In modern technology, the need for secure methods of communication in the presence of adversaries is ever-increasing. Almost all currently-deployed techniques to encrypt and decrypt sensitive data, so that only the intended recipient of the message can read the contents, rely on the hardness of certain "classical" mathematical problems. Shor's breakthrough work from 1994 showed that these problems are not hard for a quantum computer at all, and a lot of research has recently focused on building such quantum computers. With companies like Google, Microsoft, and IBM investing billions into building such large-scale quantum computers, it seems to be only a matter of time before these current cryptographic schemes become completely unusable.
In this talk I will introduce the basics of "post-quantum" cryptographic designs based on lattices, which are presumed to be hard to break even for quantum computers, and I will explain how evolutionary algorithms and techniques from artificial intelligence play a role in assessing the hardness of these lattice problems, and the security of these lattice-based cryptographic schemes.


Biography: Thijs Laarhoven is a researcher at the Eindhoven University of Technology, working on lattice algorithms and lattice-based cryptography. Before coming to Eindhoven in 2017, he was a postdoctoral researcher at the IBM Research lab in Switzerland. Before that, he obtained his PhD in 2016 with the highest honors from the Eindhoven University of Technology. He has published nearly 40 papers in peer-reviewed high impact journals, conferences and books, has won four best (student) paper awards, and he has over 1000 citations to his publications.